Location Information
Located across from Portrait Studio
US
2801 Wilma Rudolph Boulevard
Clarksville

,
TN
37040
Call (931) 552-7446
Hours of Availability
| | |
| --- | --- |
| Monday | |
| Tuesday | |
| Wednesday | |
| Thursday | Closed |
| Friday | |
| Saturday | |
| Sunday | Closed |
Upcoming Events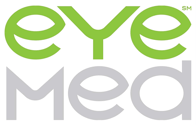 Use them before you lose them*
11/1 - 12/31
Don't let your insurance or vision benefits expire before the end of the year. We accept most vision plans, including EyeMed®, so schedule your eye exam today before it's too late.*
*Insurance plans may vary. Consult your benefits for details
Your Next Eye Exam
What can I expect during a typical eye exam?
Eye exams are available by Dr. Lorraine Snead located next to or near Sears Optical. During the exam you will be tested for visual acuity and general eye health. The doctor will check for signs of cataracts, glaucoma and other eye diseases. An examination can also reveal other health problems, including diabetes or high blood pressure.

In children, a routine eye exam consists of tests for near and distance vision; peripheral vision; eye/hand coordination; the ability to use both eyes together; and the ability of the eyes to move smoothly across a page and shift quickly and accurately from one object to another - all critical for a child learning to read.
What Does An Eye Exam Cost?
If you have a question in regards to the cost of your eye exam, the price of contact lens fitting or what your insurance will cover please call us at (931) 552-7446. We will be happy to help answer your questions.
Do I need an eye exam to wear contacts?
Yes, before you purchase contacts you must have your eyes examined and a contact lens fitting completed by Dr. Lorraine Snead. Some people think an eyeglass prescription can be used for contacts but they are actually different. If you already had an eye exam with a contact lens fitting and your prescription for contacts is valid, call our office to order your contacts today - (931) 552-7446.